This week marks the 1 year anniversary of the Night Demon Heavy Metal Podcast! 
We hope you guys have been enjoying the deep-dives, stories, and interviews we put together every week, and we are sincerely grateful for all of our listeners and subscribers. In celebration of this, we are proud to announce our new podcast merch!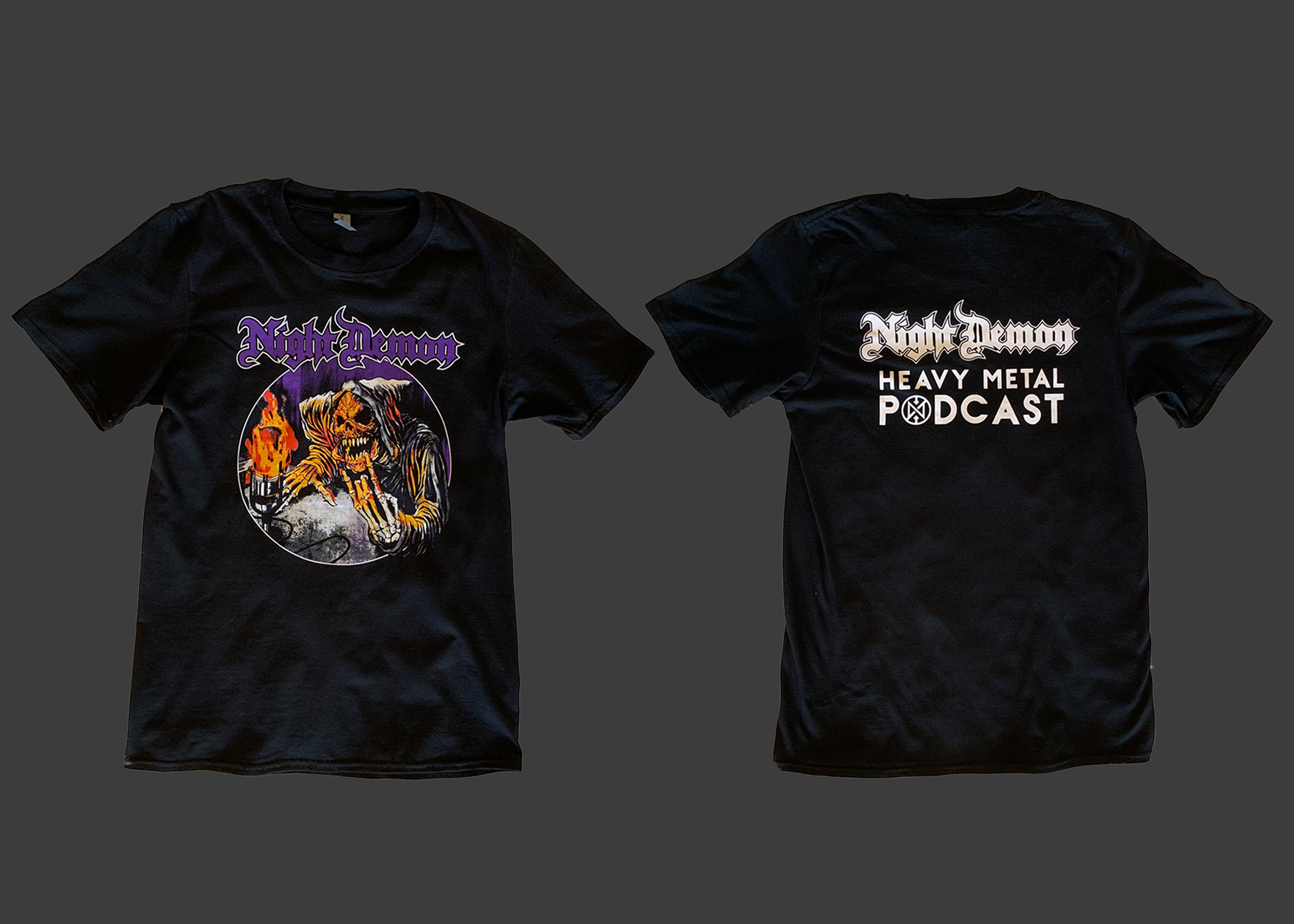 This killer new shirt is available at the links below. 
Band run US merch store: https://nightdemon.bandcamp.com/.../night-demon-heavy... 
Night Demon Bandcamp: https://the-heavy-metal-store.myshopify.com/.../night... 
This special edition shirt is FREE for all Night Demon subscribers. If you'd like to become a subscriber and grab one for yourself, head over to nightdemon.net/subscriber