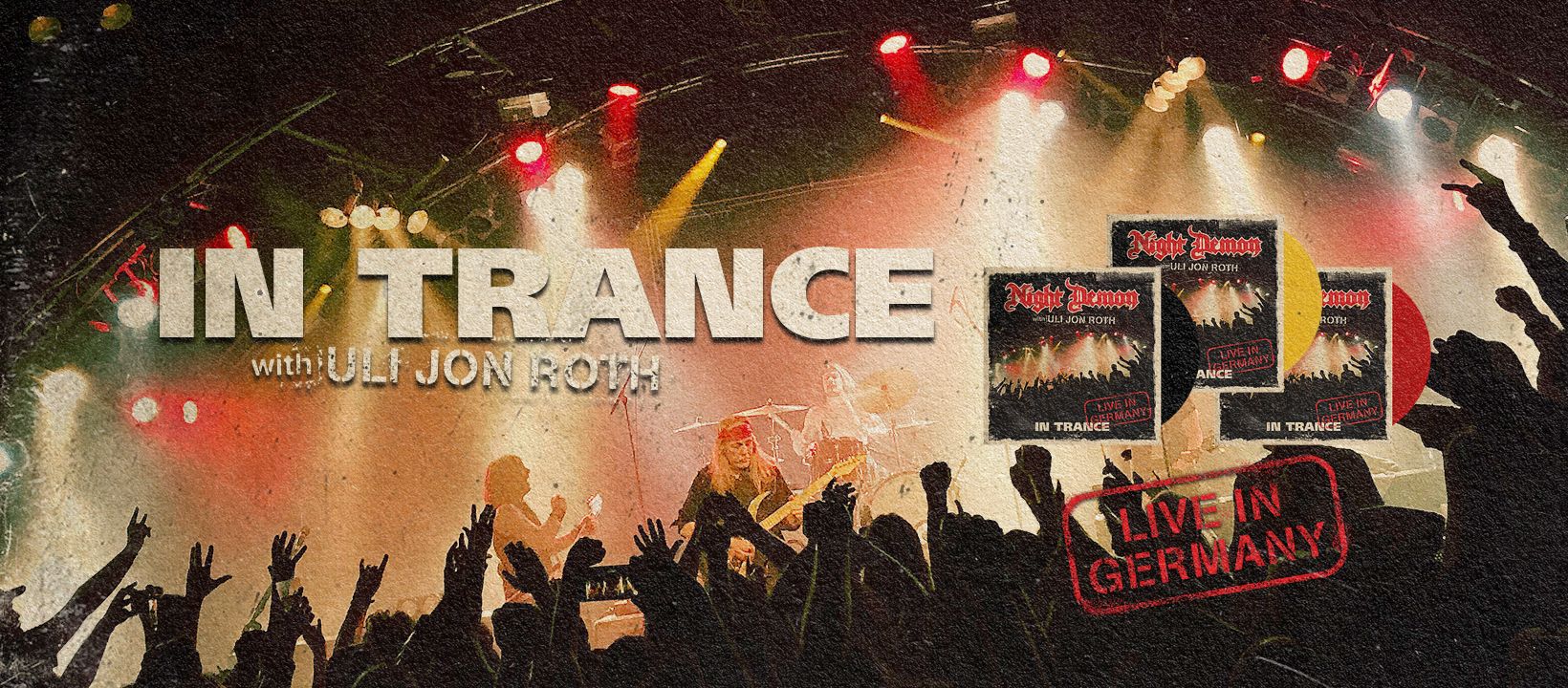 Dreams do come true…were you there? Relive this special moment in heavy metal history by picking up your limited-edition vinyl copy of "In Trance" performed live in Hamburg, Germany with legendary Scorpions guitarist Uli Jon Roth. 
You can purchase the vinyl directly from the band at nightdemon.net/shop. There are also links there to our officially licensed worldwide merch outlets. 
This 7" single is limited to 800 copies—250 in red, 250 in yellow, and 300 in black—colors which represent the German flag!